The W4 Annual Workshop 2017
Tallinn, Estonia
18th–21st June 2017
Dear TWN Member
We are delighted to inform you that the W4 Annual Workshop will take place in Tallinn, Estonia from June 18 till June 21 2017 and will be hosted by Estonian State Real Estate Ltd (Riigi Kinnisvara AS).
This year's topic will be: Service Design in Public Sector. We will have three full days filled with presentations, discussions and hands-on workshops to deepen the view on the future of public-sector real estate and its changing role and services.
Why service design? Service design isn't just the development of e-services or fancy approaches to customer service enterprises. Service design helps you to face daily issues in your organisation's structure, processes, client satisfaction, cost management etc. Service design aims to ensure clear and transparent functioning. It's an integral toolbox for all the organisations to overcome management challenges.
We kindly ask you to indicate you interest in presenting your organisation's experience in service design to enrich the program with a diverse range of case studies.
Following the coordination of the schedules and other details with the network heads, the information regarding the events in Tallinn will be uploaded to the special event website and the networks websites.
SAVE THE DATES June 18th -21st 2017
See you in Tallinn!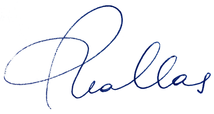 Piia Kallas
Member of the Board
Riigi Kinnisvara AS